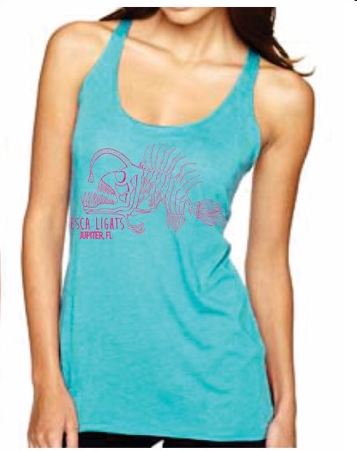 ESCA Women's Tank
Regular price $24.95 Sale
Still wonder where we came up with the ESCA name? Check out the Esca Tank. The Esca is the little light that dangles off the angler fish. The light lures its prey in close enough so it can attack. Don't worry though, this shirt doesn't bite it only attracts attention because of the groovy nature of its artwork. 

Artwork of the ESCA Fish is done by our friends at Slak Tide, a unique South Florida company. The shirt itself is top quality and very comfortable. Enjoy one on your next beach day!
This racer back style women's tank is super soft and sexy. Perfect for the beach or yoga.